You've probably fantasized about what it must be like to be almost 33 feet (10 meters) underwater and breathe effortlessly, diving and swimming while admiring the marine world in all its nuances.
But maybe you think that's too difficult, or that learning takes too much time and you're always running out of time…
Well, we are pleased to provide you with 2 Viva Diving centers, where, in addition to joining the dives if you already have a license, you can take courses for PADI international certification.
The Viva Diving centers are located in Freeport and Bayahibe. The former is exclusively for guests of Viva Fortuna Beach by Wyndham, the latter for guests of Viva Dominicus Beach by Wyndham.
and Viva Dominicus Palace by Wyndham.
There are various types of PADI certification, starting with Open Water. The diving centers will give you all the necessary equipment; first, you will attend a theoretical part of the course and then you will dive with instructors into the blue of the world's most beautiful seas.
Did you know that people with mobility disabilities can do this, as well? We load wheelchairs onto our boats, which leave directly from the resorts, and off we go to what is a truly magic dimension, since everyone can float in total lightness.
For beginners, the seabed close to Bayahibe is perfect, because it is generally shallow and free of currents.
For the more experienced, the seabed in the Bahamas offers the legendary Blue Holes, as well as the possibility of close encounters with sharks.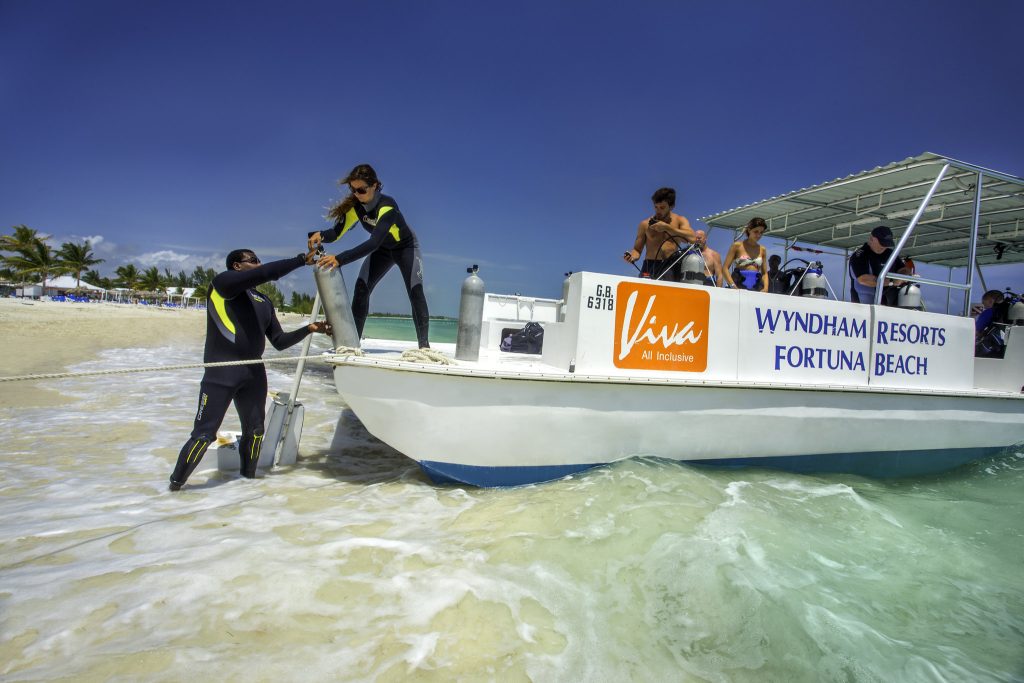 Check it out:
Once you get your PADI certification, you can use it anywhere in the world!