Since last April, the diving center within Viva Fortuna Beach by Wyndham started VIVA CORAL NURSERY, a project to protect the coral reef. Resort guests who know how to dive can assist free of charge.
On Grand Bahama Island, Viva Resorts Diving is sponsoring a project that falls under the sustainability theme of our hotel chain.
In the world of diving, Viva Resorts Diving has had a presence in Freeport for many years, to the point that it is the only one on Grand Bahama Island that has access to all 34 dive sites mapped on the island (including those at the wrecks) and the only one that applies the shark immobilization technique.
Viva Resorts Diving has joined the Reef Rescue Network institute based in Nassau (capital of the Bahamas archipelago) and in recent months has launched an ambitious conservation project related to coral reefs.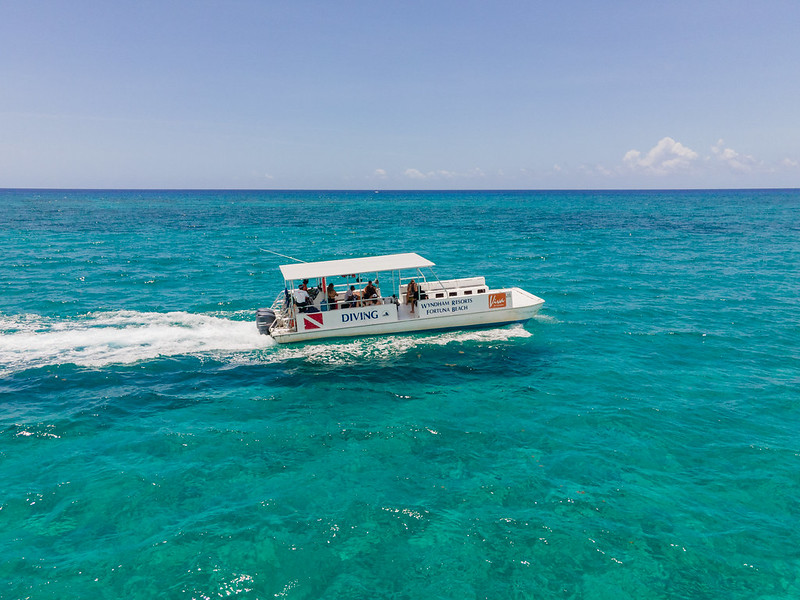 To counter the degradation that reefs are undergoing – a little bit around the world – due to climate change and human actions affecting the natural chain, Viva Resorts Diving has created a small "coral forest."
Arrow Point, a place 10 minutes by boat from the resort, has been chosen to monitor the project constantly. On a 40-foot-deep seabed, 20-foot-high structures have been planted in which coral fragments are literally hung.
Coral growth is much faster than in the reef as staff regularly clean up the fragments of algae. Think not of sargassum, but small seaweed that used to be the food of sea urchins, which unfortunately overfishing has significantly reduced.
The hanging corals will be grafted back into the reef every six months. At the moment Viva Resorts Diving is experimenting with 5 "trees"; if the flow of currents brings the necessary plankton, some more trees will be placed on the sandy seabed, again in that easily controllable spot.
Guests at Viva Fortuna Beach by Wyndham, who are 12 years of age or older and have purchased a dive during their stay, will be able to see for themselves this experiment in marine biology; once a week the boat departs directly from the resort.
To educate the younger generation, Viva Resorts Diving has created the Bubble course – for those at least 8 years old – in the magnificent Rainbow Reef (so named for the multitude of underwater life), with explanation of corals and their fragility.
The diving center inside Viva Fortuna Beach by Wyndham also organizes various excursions to reveal the beauty of Grand Bahama Island's sea. These include snorkeling at Peterson Cay, diving at Rainbow Reef, Pirates Beach in Lucayan National Park, as well as shark, turtle and dolphin watching, kayak paddling in the mangroves and sunset catamaran cruising.
The excursion to Arrow Point to see the coral nursery is planned once a week and is free for those who have purchased at least one dive during their stay.