Only with Viva can you multiply your fun and comfort: what if we told you that you could double – during the same stay – all your vacation options???
In Riviera Maya,  by choosing Viva Azteca by Wyndham, you can also take advantage of Viva Maya by Wyndham: they are a 5-minute walk from each other, during the day you can walk by the beach, in the evening by the inner sidewalk in the tree-lined avenue of Playacar.
What does it mean? You can access all the thematic restaurants to enjoy a la carte dinners, you can try your hand at trapeze, you can relax in the spa, you can watch the shows.
How much will it cost you? Not a dollar more than you booked!!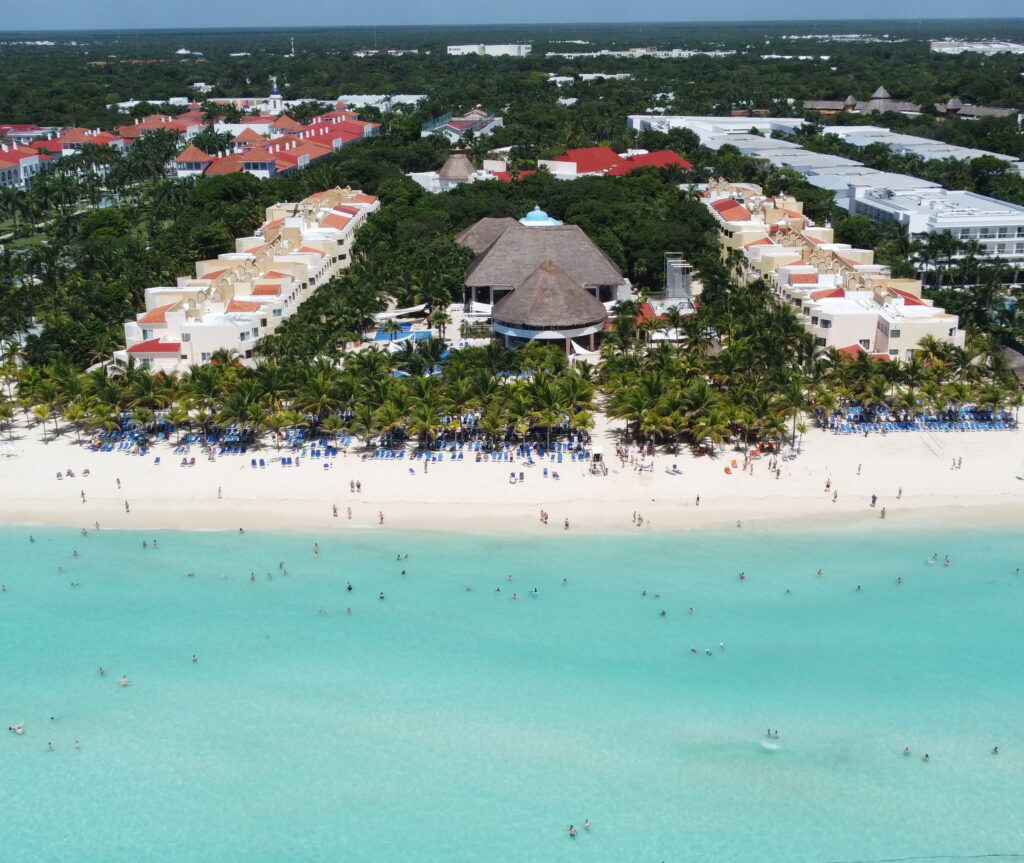 In the Dominican Republic, by choosing Viva Heavens by Wyndham, you also enter freely at Viva Tangerine by Wyndham. A wonderful option for experiencing the northern coast more completely; they are about 30 km apart. Viva Heavens by Wyndham is located in Playa Dorada, close to the golf course of the same name; from here you'll discover the Damajagua Falls (they are 27, the highest 23 feet high), Cayo Arena and the lovely town of Puerto Plata, where you'll indulge between the Victorian-style old town, fun at Ocean World, and the zip line that takes you to the hills. In Puerto Plata you can visit the Brugal rum factory and the Amber Museum, go shopping and enjoy the lively nightlife. Viva Tangerine by Wyndham is located in Cabarete, the world home of water sports. Here we are waiting for you to experience the thrill of kitesurfing, which will transport you between the ocean and the sky, thanks to the waves and the wind! Cabarete is a popular destination for the younger crowd, with a vibrant and international atmosphere; during the day it is beautiful just to watch the evolutions in the sea and in the evening there are often live concerts on the beach.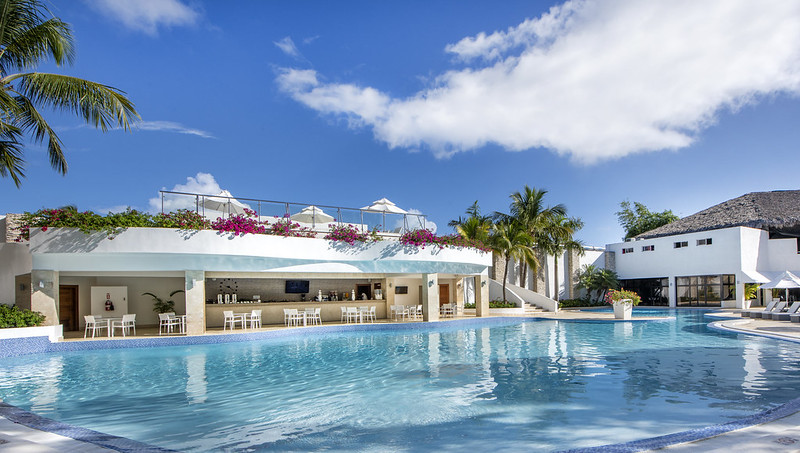 In the Dominican Republic, by booking Viva Dominicus Palace by Wyndham you are also entitled to Viva Dominicus Beach by Wyndham
We are in Bayahibe, on the southeast coast, and in this case the two resorts are adjacent, joined by an interior walkway. Dominicus Palace is a special place, with a lagoon populated by flamingos and turtles, a spa and diving center. By also accessing Dominicus Beach, without a dollar surcharge, you'll multiply the choice of a la carte restaurants for your all-inclusive dining, trying the cuisines of the world. You'll have an enriched choice of pools, including the infinity seawater pool, and you'll have the opportunity to participate in the famous amphitheater shows. Both resorts overlook the Blue Flag beach: isn't it beautiful?