As we have told you on other occasions, the Samaná Peninsula is a true naturalistic treasure of the Dominican Republic. Miles of free sandy beaches, hills covered with palm trees, bays that can only be reached by boat. And again: a national park where rocks jut out of the water, a high waterfall, an entirely rural hinterland. In winter even whales come here…
Here stands the pearl of our collection, V Samaná a resort reserved for those over the age of 18. We have reconceived our excursion program, taking charge of the organization directly, without relying on outside providers. Today we are able to offer you 10 exciting adventures (they become 11 in winter with whale watching).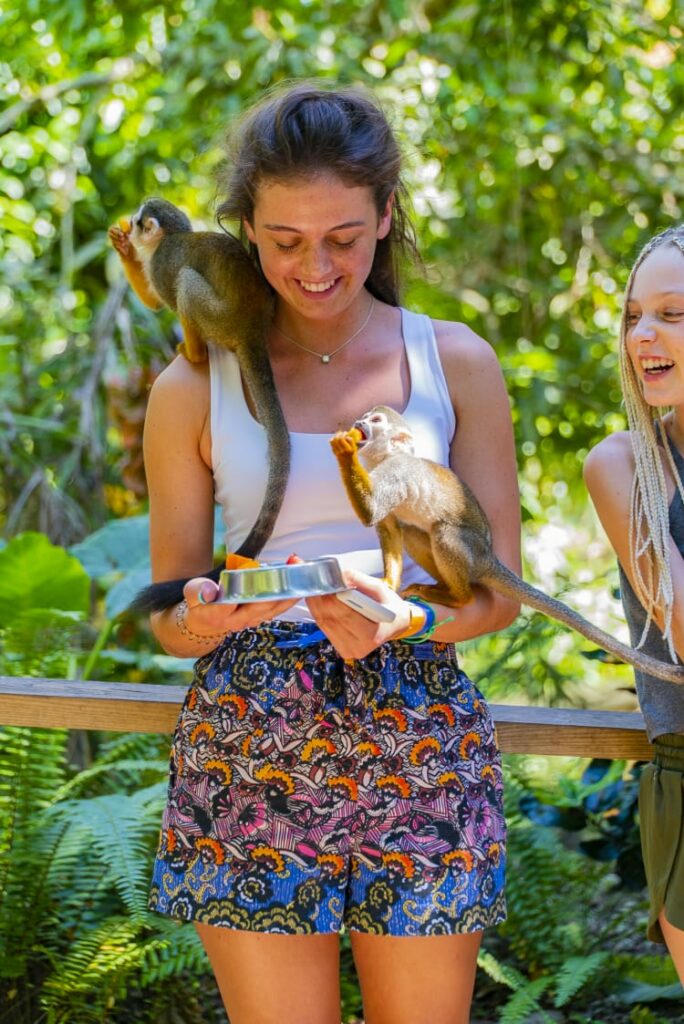 The newest of them all is our "BIKE TOUR"; we will leave directly from the resort around 5:30 p.m., with pedal-assisted bicycles, together with an experienced guide. We will cross a ranch to get to the free beach; from that point we will continue to enjoy the entire Playa Cosón, about three and a half miles. We will stop for half an hour at a kiosk, to photograph the thousands of colors of the Caribbean sunset and enjoy tuna or meat patties, tropical fruits and natural juices with company. We will be back around 8 p.m., in time for a shower and a dinner to share the feelings of the experience.
From V Samaná you can discover the richness of the region. With "TERRENAS PARADISE we'll take you snorkeling at Playa Las Ballenas and Playa Jackson; Jackson is a deserted bay, you can only get there by boat.
Ashore, the "SAFARI RINCÓN" is not to be missed, a full day where we will cross the hills, visit the town of Santa Barbara de Samaná, admire the geological phenomenon La Boca del Diablo (near Las Galeras), the wonderful Playa Rincón and the oasis of Caño Frio where the fresh waters of the river overflow into the sea.
We are waiting for you!