comes with a new look: no longer adults only but suitable for guests of all ages.
At your disposal are 190 accommodations, including standard, superior, junior suites and all together (the latter suitable for groups of up to 5 people). Five restaurants: V Kitchen is the international buffet, open for breakfast, lunch and dinner. Rosmarino, on the beach, offers light buffets for lunch and Italian à la carte menus for dinner. Sofrito is the Dominican restaurant, inside a beautiful traditional house; here you can enjoy the island's delicacies. Puebla 222 is the Mexican dining room, for a la carte dinners with tasty flavors. Blend brings fusion dishes to the table, for dinners in a designer atmosphere. All thematic restaurants with à la carte dinners are also part of the all-inclusive formula!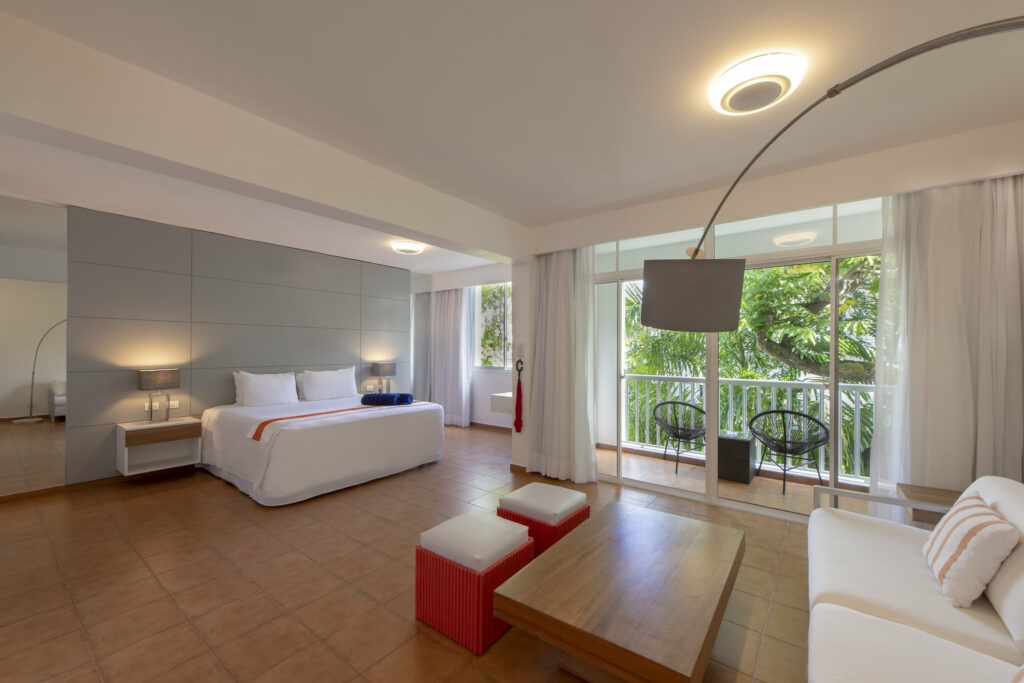 A stone's throw – literally – from the resort opens the Playa Dorada Golf Course, one of the most popular in the Caribbean, with its 18 holes.
While inside the hotel you can enjoy free paddleboards and boogie boards, kayaks, tennis courts, Pilates and stretching classes, beach volleyball tournaments and much more.
For your pleasure you will also find swimming pool, whirlpool, Coffee Shop, Kids Club and disco.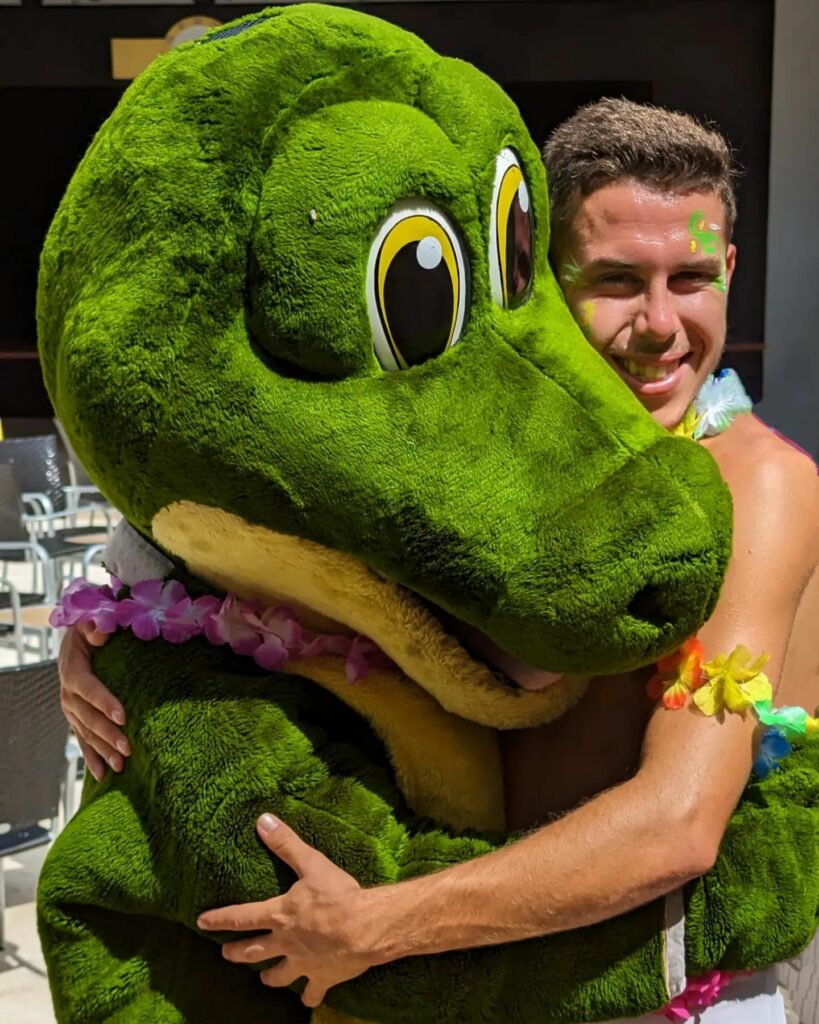 We will offer you super interesting excursions. Like visiting Puerto Plata, which combines Victorian architecture with a cable that takes you to the top of the hill! Or Damajagua Falls, Cayo Arena, Blue Lagoon and adrenaline-filled zipper lines.
Did you know that Puerto Plata is home to the Brugal factory? It produces one of the leading rums in the Dominican Republic. And also the Amber Museum, in a neoclassical mansion downtown; an insect-encrusted gemstone was used in Spielberg's Jurassic Park…
What are you waiting for? The international airport is only 20 minutes from the Viva Heavens by Wyndham